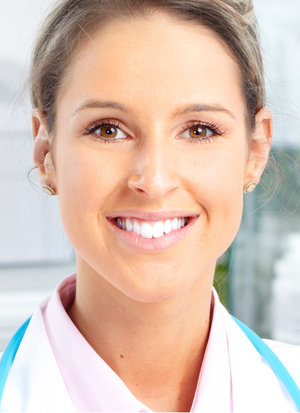 In a business where facilities tend to change PACS vendors every 3-4 years, Intuitive Imaging has developed relationships with clients lasting more than a decade.

Here's some of our customer's feedback:
"Intuitive Imaging is a PACS vendor that truly listens to our suggestions to improve our workflow. They enhance our efficiency and fulfill our needs as we grow. Their support team is a pleasure to work with."
-Bridget Samojeden, Westcoast Radiology/Boston Diagnostic
"In order to achieve peak productivity for radiology, the two most important features for any PACS to have are intuitive operation and easy access for referring physicians. The only product that delivers both is the ImageQube."
-Dr. Fred Corio, Image Care Centers
"Innovative, reliable technology combined with excellent support are why we have been and will remain a long-time customer of Intuitive Imaging."
-Dan Carbone, Regional Radiology
"This is the best Web PACS we've seen. All of our referring physicians love the ImageQube. It's easy to use; it seems to know what you want to do before you do it. This system does what I3 promises, only better."
-Don McClendon, Marshall Medical Centers
"We've had I3's technology for over ten years, and I couldn't be happier! There are 11 facilities using three different databases sending flawlessly to one web server. Intuitive allows us to separate databases but have instant access to every exam. No other system comes close to this functionality. Plus, it can be customized to meet anyone's needs."
-Bob Googe, Bay Radiology/Emerald Coast
"I've worked with Intuitive Imaging for years, and find their technology quite user-friendly (even for an 'old school' radiologist like me). They give me the ability to work from home at the same speed as at one of our hospitals, with excellent image quality. I3's technical support is outstanding. I highly recommend a serious look at Intuitive Imaging."
-Dr. Larry Greer
"Intuitive Imaging's PACS was designed from the ground up with the needs of the radiologist paramount. Everything I need to efficiently interpret a case is at my fingertips, including advanced functionality like PET Fusion, eliminating the need to purchase a dedicated workstation. I recommend I3 to those looking for a full-featured PACS solution that gets the job done."
-Dr. Robert Krasny, Resolution Imaging/Photon Imaging
"We've been a customer of Intuitive Imaging for more than 10 years. Their PACS interface has all of the tools a radiologist needs, yet is easy to use for the average clinician. One of our neurosurgeons said that the ImageQube is far superior to the PACS at other hospitals. Agile and responsive is the best way to describe Intuitive."
-Steve Rogers, Shore Regional Health