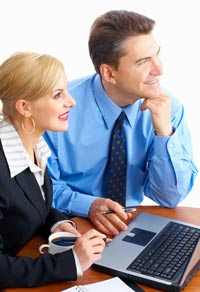 </p>
Please take a moment to fill out our survey
click here!
Intuitive Imaging delivers the best customer support in the business.
"Intuitive Imaging is a PACS vendor that truly listens to our suggestions to improve our workflow. They enhance our efficiency and fulfill our needs as we grow. Their support team is a pleasure to work with."



-Bridget Samojeden,
Westcoast Radiology/
Boston Diagnostic


"In order to achieve peak productivity for radiology, the two most important features for any PACS to have are intuitive operation and easy access for referring physicians. The only product that delivers both is the ImageQube."



-Dr. Fred Corio,
Image Care Centers



"Innovative, reliable technology combined with excellent support are why we have been and will remain a long-time customer of Intuitive Imaging."



-Dan Carbone,
Regional Radiology





"This is the best Web PACS we've seen. All of our referring physicians love the ImageQube. It's easy to use; it seems to know what you want to do before you do it. This system does what I3 promises, only better."



-Don McClendon,
Marshall Medical Centers



"We've had I3's technology for over ten years, and I couldn't be happier! There are 11 facilities using three different databases sending flawlessly to one web server..."



-Bob Googe,
Bay Radiology/
Emerald Coast




"I've worked with Intuitive Imaging for years, and find their technology quite user-friendly (even for an 'old school' radiologist like me). They give me the ability to work from home at the same speed as at one of our hospitals, with excellent image quality....."



-Dr. Larry Greer





"Intuitive Imaging's PACS was designed from the ground up with the needs of the radiologist paramount. Everything I need to efficiently interpret a case is at my fingertips..."



-Dr. Robert Krasny,
Resolution Imaging/
Photon Imaging


"We've been a customer of Intuitive Imaging for more than 10 years. Their PACS interface has all of the tools a radiologist needs, yet is easy to use for the average clinician..."



-Steve Rogers,
Shore Regional Health




With a staff of field engineers across the country--as well as home office remote software support--we are fully capable of handling any imaging-related need. Systems come with a one-year warranty encompassing both hardware and software. After that point, clients have the flexibility to continue full support (hardware and software), or software-only, at prices below industry standards. Critical care facilities can also opt for 24/7 support availability. As part of installation and maintenance, Intuitive Imaging will streamline and optimize workflow at facilities, even adapting its software to accommodate, if necessary.
A support request can be initiated by calling our dedicated support line, 800-9-PACS-99 (800-972-2799), or via an email request to support@intuitiveimaging.com. Once a support call is opened, assigned personnel at the site will be kept apprised on the progress of the call via email updates until resolved. Calls will not be considered closed without the mutual consent and satisfaction of the facility.
In the PACS business, we're told the standard is facilities change PACS vendors every 3-4 years. With numerous client relationships surpassing the 10-year mark, Intuitive Imaging is the exception to this rule. Part of the reason for this longevity is, clients with maintenance and support agreements in place receive software upgrades during the term of the agreement at no additional charge! This means a facility that purchased an Intuitive Imaging PACS even more than a decade ago still has a state-of-the-art system today due to ongoing software upgrades. Facilities with maintenance and support agreements also receive priority status in having support issues addressed. Intuitive welcomes input and suggestions from its users, and is even happy to do custom software development for facilities with active support agreements.
Dedicated support line:
(800) 9-PACS-99
(800) 972-2799
or Email us at: support@intuitiveimaging.com
Download our Desktop Support EXE file.